I was at lunch with some awesome ladies for a baby shower.  Somehow we all started talking about our fitness journey. Insanity, P90x, calorie counter, personal trainer, vegetarian diets, pescetarian diets, juicing… I mean there was enough to make you question your life.  At some point the lady of the hour joked "This really is not the ideal conversation for me" as she had a bite of her coconut cake.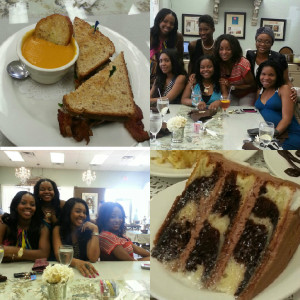 It was great conversation but could have easily been overwhelming. My thing is this; Just as unique as your lifestyle is now, changing it for the better has to be tailored to you. Are you a morning person? Do you play sports, like to cook or have kids? So far in my journey my key to success is realizing that I do not need to be on anyone else's fitness schedule. Instead I am using the knowledge I gain to fit my personality and life.
I am not on a diet but I pay attention to what I eat. I see my trainer twice a week (I will be sharing workouts from my sessions this week!).  On other days I work out my way. I love music and love to dance so I start out with a walk; Start dancing then fit exercises I learn from my trainer to the beat. At some points I jog then run… Needless to say I look retarded when I do this so I wait until it is dark!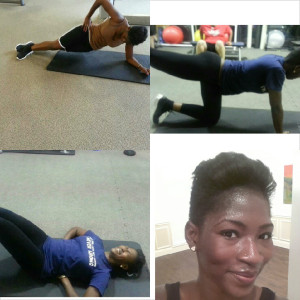 Think about what getting fit your way could look like. It does not make it easy but it makes it sustainable. So the next time you feel the "I do pushups with one finger" pressure from anyone, as long as you are working on your lifestyle think it and keep it moving "I am doing me, Don't judge me!"